Margit Pendelin wurde 1964 in Schwerte/Ruhr geboren und ist Autodidaktin. Nachdem sie mit der Methode von Betty Edwards, bei der die rechte Gehirnhälfte aktiviert wird, zeichnen gelernt hatte, kopierte sie alte Meister in Öl, malte eine Zeit lang auch fotorealistisch und fand schließlich 1998 zu ihrem eigenen unverwechselbaren Malstil.
Ihre gemalten Star-Porträts wurden in Eltville und Bad Homburg ausgestellt und vom Publikum begeistert aufgenommen. Margit Pendelin setzt mit ihren Darstellungen von Rihanna, Pharrell Williams, Agynes Deyn und vielen anderen Prominenten aus Kunst und Kultur die Entwicklung der Porträtmalerei nach Andy Warhol und Alex Katz in neuer Form fort.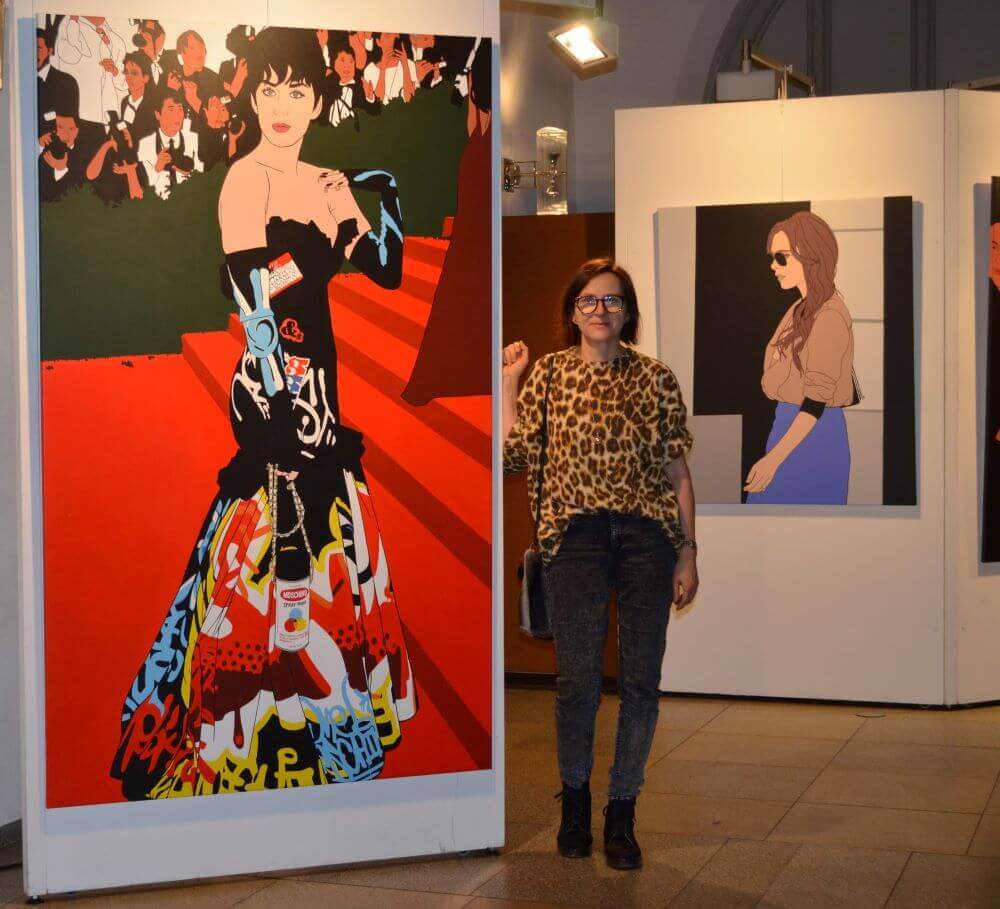 "Perfection is achieved, not when there is nothing more to add, but when there is nothing left to take away."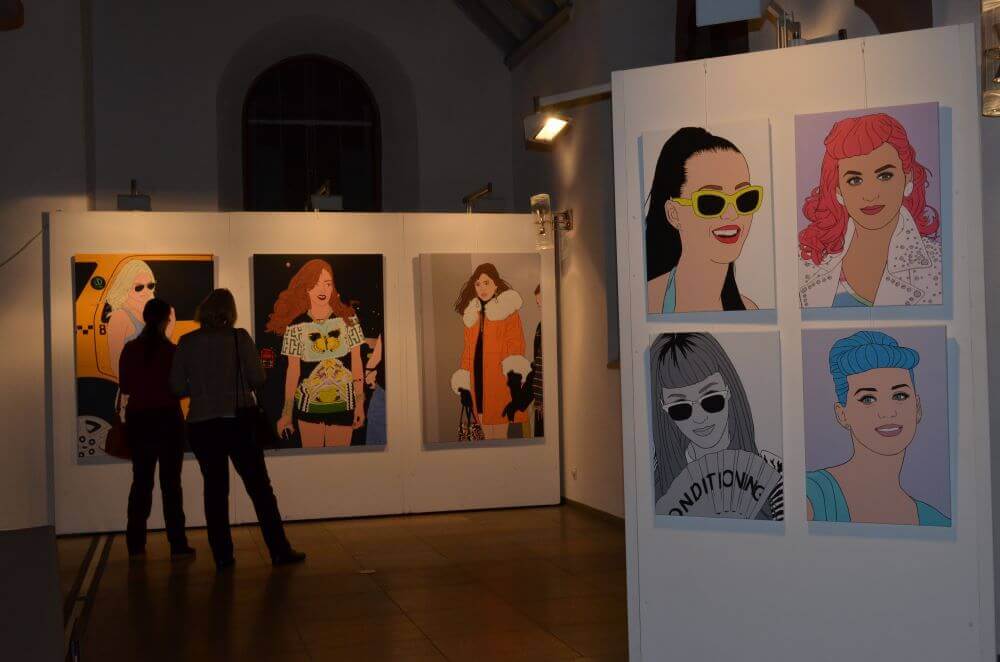 Komposition aus Linien & Flächen
In ihrem eigenwilligen Malstil verzichtet Pendelin bewusst auf jede Form des Pinselduktus als Stilmittel und zeigt uns Ihre ganz unverwechselbare eigene Bildsprache, in der meisterhafte Komposition, Präzision und Farbklarheit imponieren. Linien und Flächen konkurrieren um die Vorherrschaft im Bild und enden doch immer wieder in einem überraschend konstruktiven Miteinander.
Wie selbstverständlich ging aus der Star-Portraits Serie das Kunstprojekt "People with their Dogs" hervor, nachdem zwei Besucherinnen das Gemälde "Paris Hilton mit ihrem Hund Tinkerbell in Miami" so gut gefiel, dass sie selbst mit ihren Hunden gemalt werden wollten. Inzwischen sind über 50 dieser Doppelporträts entstanden, und damit der wohl weltweit umfangreichste Gemäldezyklus eines Künstlers zu diesem speziellen, in der Kunstgeschichte sehr beliebten Sujet. Die Bilder der "People with their Dogs"- Serie werden (sofern es die Umstände zulassen) vom 7. bis 18. November 2022 im Foyer des Rathauses Wiesbaden ausgestellt.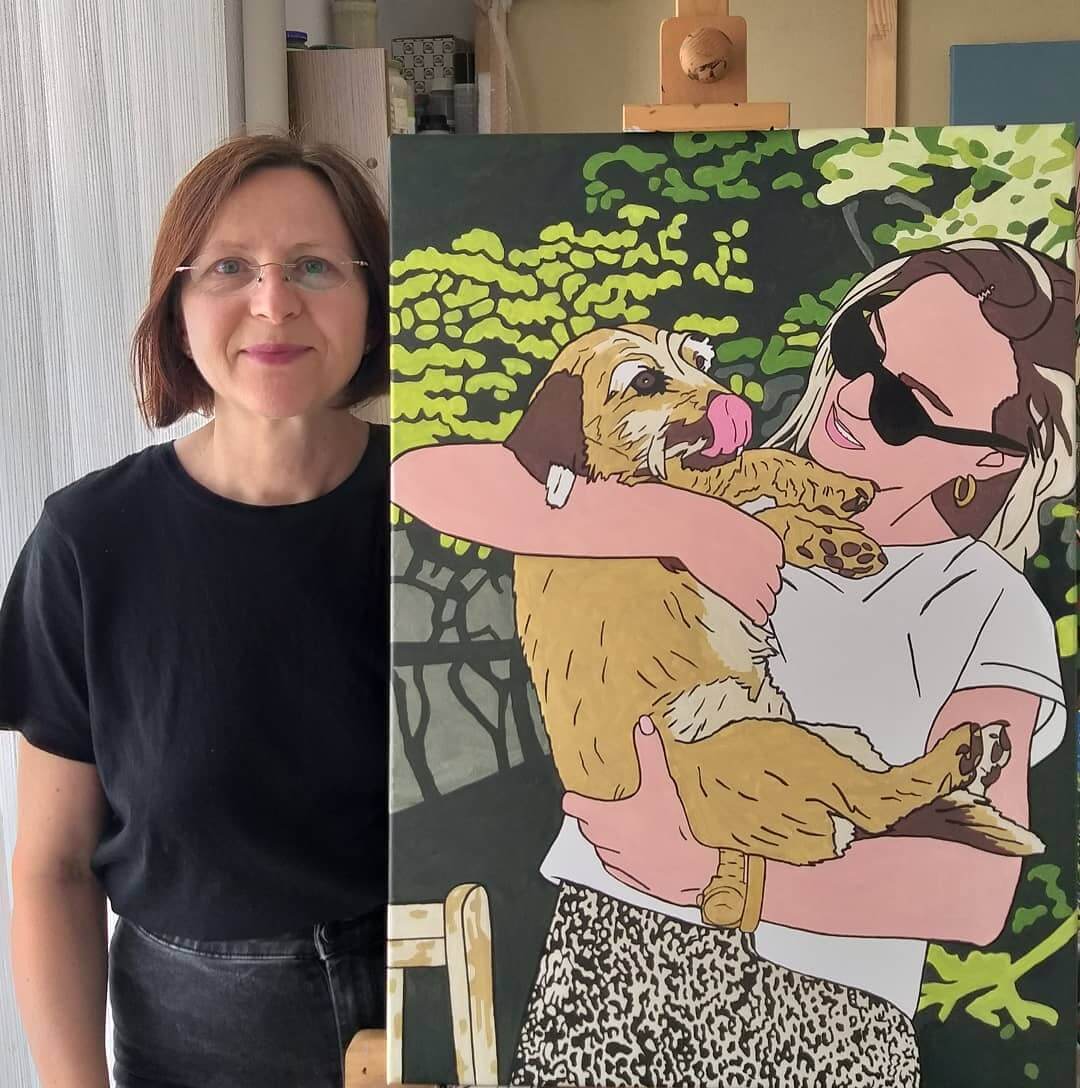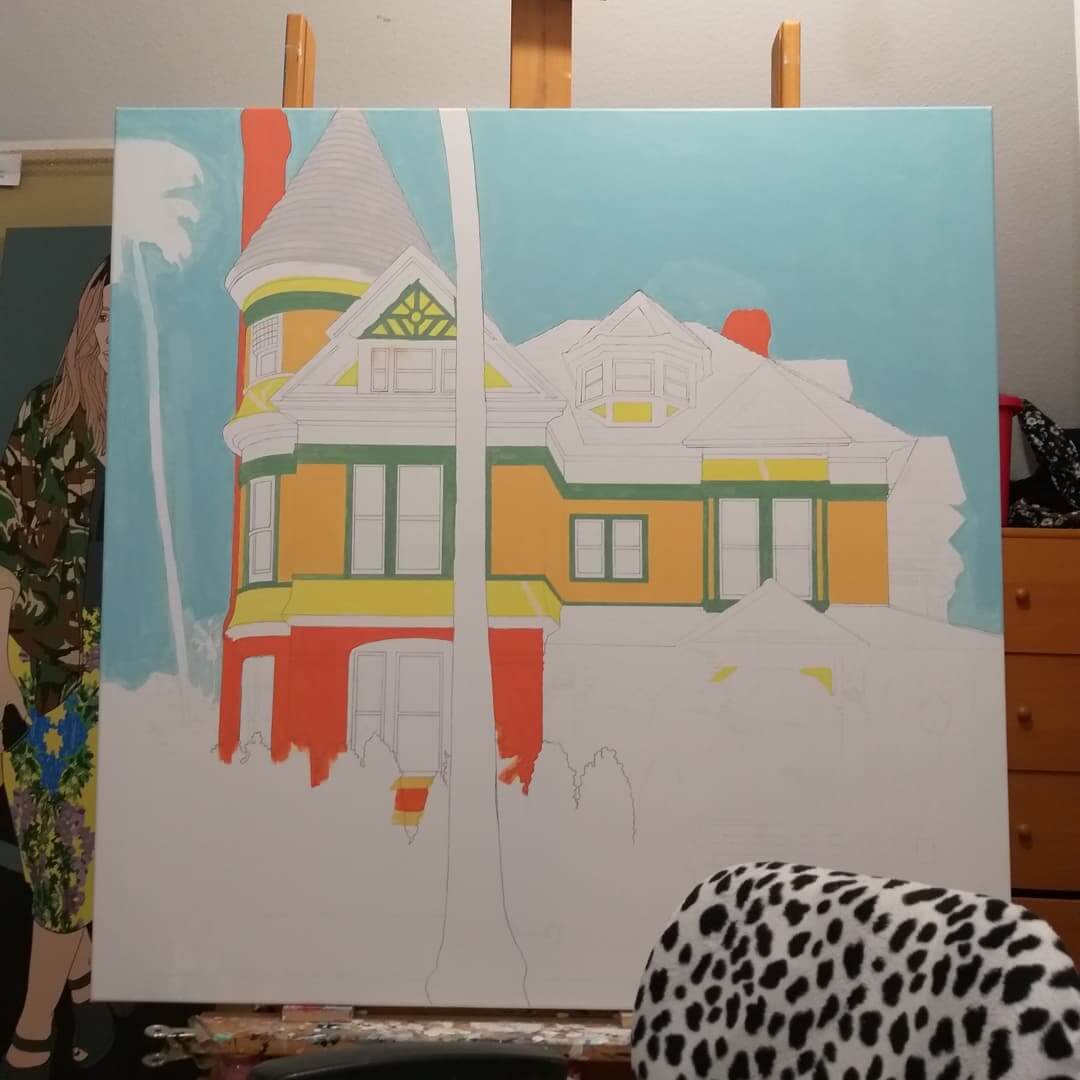 Weitere Bilderzyklen mit Blumen, Stillleben, Landschafts- und Architekturdarstellen wurden begonnen und entfalten sich zu einem vielseitigen Werk.
Im Zuge der letzten Kunstprojekte stieg die Nachfrage nach Auftragsarbeiten. Sie eignen sich hervorragend als einzigartiges Geschenk und sorgen für einen besonderen Blickfang in deiner Wohnung. Wenn du dich für eine Auftragsarbeit interessierst, findest du über den folgenden Button mehr Informationen.